---
Steakhouse Dining at its Finest
---
Located just inside the historic and elegant Inn on Broadway is Tournedos Steakhouse.
dine
Committed to serving only the highest quality fare, Tournedos' mouthwatering menu features Domestic Wagyu, In-House Dry-Aged Steaks and fresh Hawaiian Seafood. This tantalizing menu is accompanied by a cordial and professional service staff that is devoted to the guest experience, along with an award winning wine list that features over 350 wines from around the globe.
Hours of operation
Lunch
Thursday & Friday
11:00 am – 2:00 pm
Dinner
Monday – Thursday
5:00 – 9:00 pm
Friday & Saturday
5:00 – 10:00 pm
Sunday
Limited Menu Only
5:00 – 9:00 pm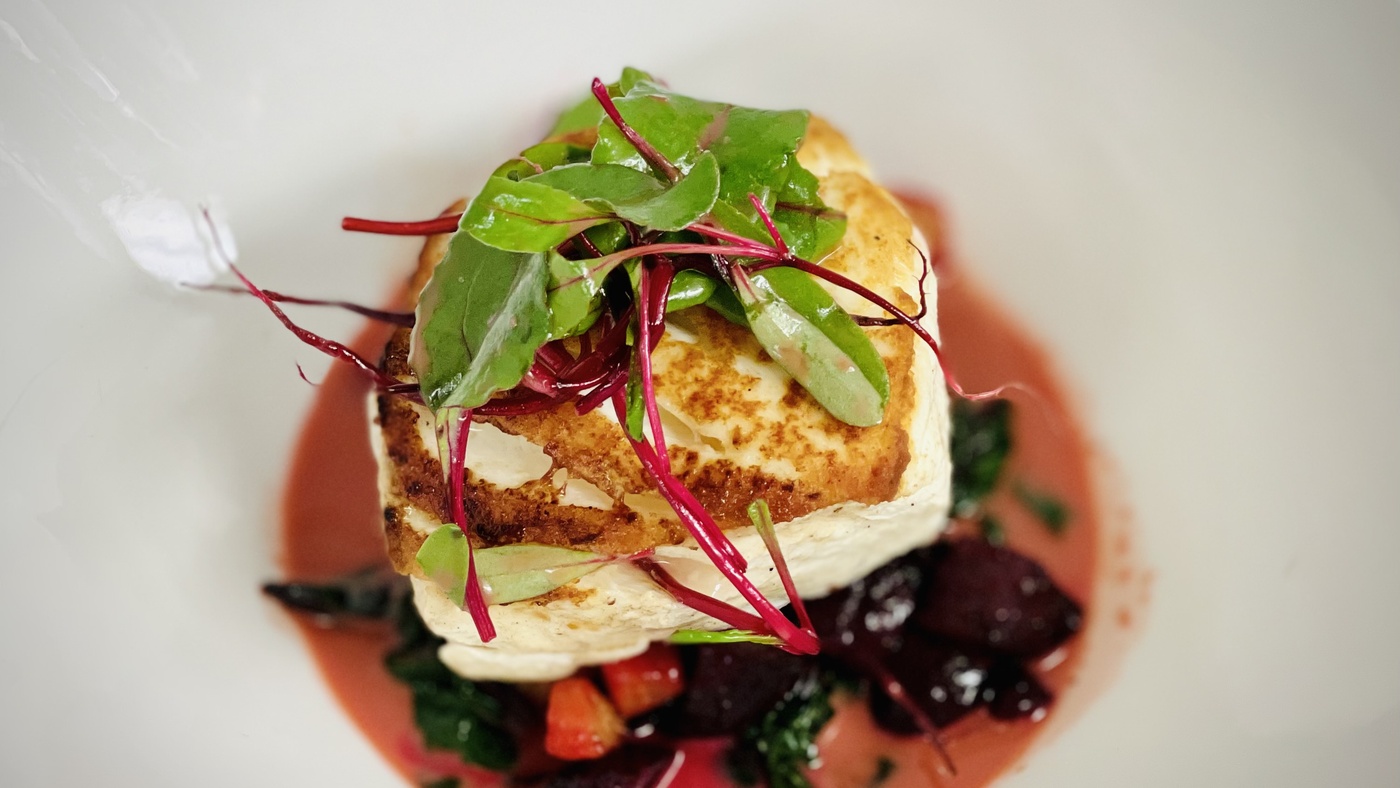 Dry-Aged Beef
Much like some of our favorite gastronomic delights such as cheese and wine, well-managed aging can help to bring out significantly more breadth of flavor from meats, as well. In the case of our house-dry-aged steaks, you will find richer, more pronounced flavors than your standard wet-aged cuts, and you'll also find a more delicate chew and delectable unctuousness. We can proudly say that we are one of just a handful of locations in the entire state dry-aging our beef on-site, which only helps us to make sure you can enjoy a premium product at more wallet-friendly prices. It's a labor of love that takes 30 days in our temperature- and humidity- controlled walk-in cooler, where every minute more flavor is developed.
After the aging process is complete, we carefully trim away the bark that forms while drying, ensuring no unsavory components are present in the final product. What remains is a luxuriously textured steak that has an added nuttiness and earth-driven flavor you won't soon forget. It is dramatically different from the wet-aged steaks many of us enjoy, and stands firmly as one of the most delicious preparations of beef one can experience.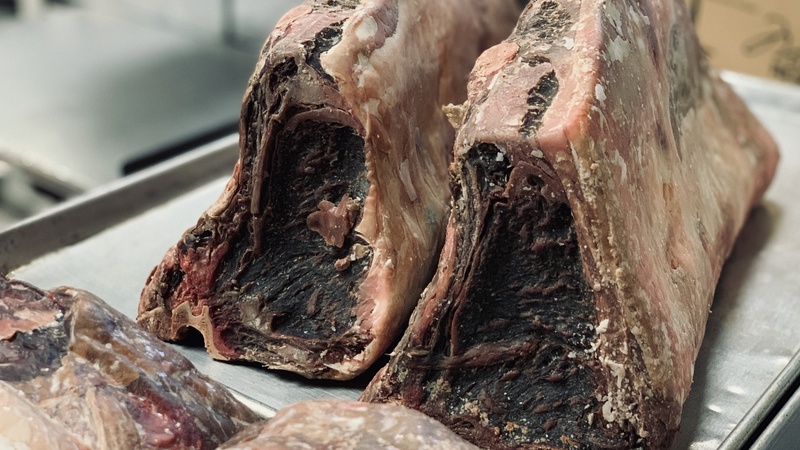 Wagyu
Wagyu beef intensely marbled with softer fat, has a higher percentage of monosaturated fats, omega-3 and omega-6 fatty acids and is lower in cholesterol than commodity beef. The combination of these fats delivers a distinctive rich and tender flavor compared to other beef.
Wagyu's intense marbling occurs from genetics and from cattle spending more time on special feed, about 30 months compared to commodity beef cattle, which are fed about 24 months. At Tournedos, we serve Durham Ranch Wagyu Beef (and only with a BMS score of 7 to 9). Durham Ranch Wagyu is raised by the Strube Ranch in Pittsburgh, Texas. The Strube Ranch is a family owned and operated cattle ranch with over 100 years of experience raising beef. Durham Ranch Wagyu cattle are all natural; never given any growth-promoting antibiotics or added hormones and are fed an all-natural vegetarian diet.